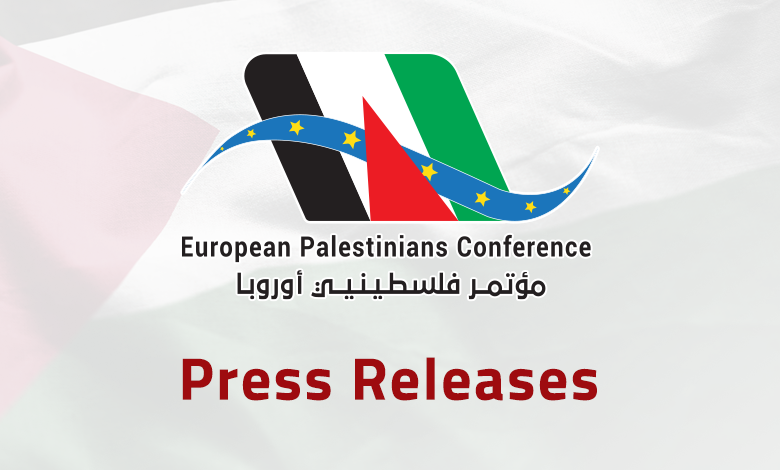 Press Releases
European Palestinians Conference condemns the attacks on the town of Hawara and calls for urgent intervention to stop them and to prosecute their perpetrators
Monday, 27 February 2023
European Palestinians Conference is closely following the criminal attacks carried out by Israeli settlers against our people in the town of Hawara, south of Nablus. The Conference condemns in the strongest terms this heinous and brutal attack, which targeted nearly 100 cars, 35 houses completely, and 40 houses partially, some of which were burned with their inhabitants inside.
The Conference of Palestinian Europeans considers this attack a true reflection of the nature of this occupation and its settlers, who have been practicing all forms of intimidation and crime against our Palestinian people since the Nakba until this day, in a continuous and explicit violation of a series of treaties, laws, and international humanitarian regulations that guarantee the rights of peoples in the world.
The Conference of Palestinian Europeans calls on all European governments and political decision-makers to urgently intervene to stop the bloodshed against our people there and in the West Bank in general. It also calls on all international human rights organizations to prosecute the criminals of the occupation for their actions in order to establish the desired justice in the world, including inside Palestine.