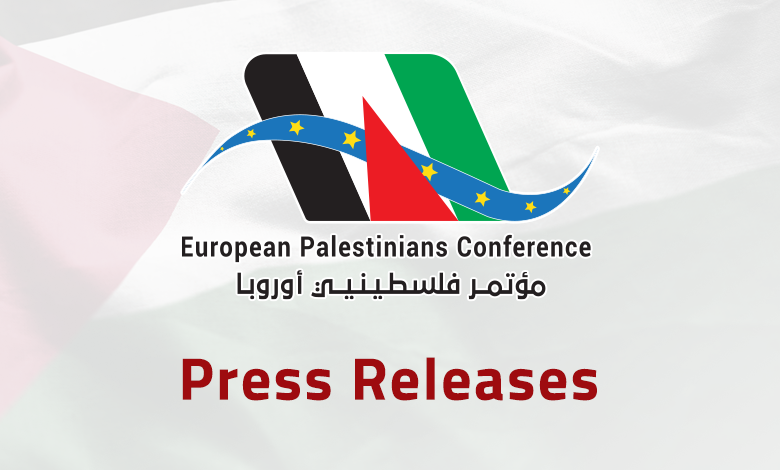 Press Releases
Palestinians in Europe Conference Foundation Slams Some Swedish Newspapers' Propaganda Machine Against 20th Conference in Malmö
Malmö | May 29, 2023
The Palestinians in Europe Conference Foundation strongly condemns the smear campaign launched by some Swedish papers against the 20th session of the conference, which was held in Malmö last Saturday with more than 20,000 pro-Palestine supporters in attendance. Thus, the Foundation stresses the following:
1. The rumors and lies being circulated about the conference and its president, which had linked him to some banned movements, came as part of the Israeli government's propaganda machine to suppress any popular European efforts to demand Israel abides by the UN resolutions, mainly Resolution 194 related to the Palestinian right of return.
2. The smear campaign launched against some Swedish politicians who attended the conference is a clear Israeli attempt to influence Swedish political decisions and spread fear among the pro-Palestine supporters in Sweden.
3. The conference was broadcast live. It is recorded and made available for review. Every media outlet can make sure that it is a human rights event organised in solidarity with the Palestinian cause.
4. No violations were reported during the 20th anniversary of the conference. On the contrary, it was well-prepared, with no infractions of Swedish law. The city police can confirm this for the media.
5. We urge the media outlets to verify information's accuracy before publishing it, to maintain objectivity and professionalism when reporting news, and to avoid publishing the rumors and lies that the Israeli occupation spreads to boost its reputation and whitewash its crimes against Palestinian civilians.
6. The foundation affirms that it will keep its right to hold accountable anyone who publishes false information intended to defame conference participants. European and Swedish law both guarantee this right.